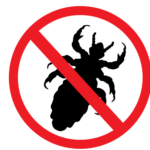 My Lice Advice - Privacy Policy
PRIVACY POLICY
Last Updated July 13, 2019
Thank you for choosing to be part of our community at MyLiceAdvice.com. MyLiceAdvice.com is wholly owned by RN Lice Removal Incorporated ("Company", "we", "us", or "our"). We are committed to protecting your personal information and your right to privacy. If you have any questions or concerns about our policy or our practices with regards to your personal information, please contact us at contactus at myliceadvice.com.
When you visit our website at https://www.MyLiceAdvice.com, and use our services, you trust us with your personal information. We take your privacy very seriously. In this privacy policy, we describe our privacy and cookie policy in the clearest possible way to ensure you understand what information we collect, how we use it, and what rights you have in relation to it. If there are any terms in this privacy policy that you do not agree with, please discontinue use of our sites and our services.
This privacy policy applies to all information collected through our website (https://www.MyLiceAdvice.com) and/or any related services, sales, marketing, or events (we refer to these collectively as "Services").
Please read this privacy policy carefully as it will help you make informed decisions about sharing your personal information with us.
I. WHAT INFORMATION DO WE COLLECT?
We collect personal information that you voluntarily provide to us when expressing an interest in obtaining information about us or our products or services.
The personal information that we collect depends on the context of your interactions with us and the Services, the choices you make and the products and features you use. The personal information we collect can include the following:
• Name and contact information
• Credentials
• Payment Data
All personal information that you provide us must be true, complete, and accurate. You must notify us of any changes to such personal information when applicable.
II. HOW DO WE USE YOUR INFORMATION?
We use your personal information for purposes based on legitimate business interests, the fulfillment of our contract with you, compliance with our legal obligations, and/or your consent.
We use the information that you provide to:
• Facilitate account creation and logon process
• Deliver targeted advertising to you
• To protect our services
• To enforce our terms, condition, and policies for business purposes, legal reasons, and contractual obligations
• To respond to legal requests and prevent harm
• To respond to user inquiries and offer user support
• For other business purposes including but not limited to data analysis, identifying trends and the effectiveness of promotional and/or ad campaigns and to improve our service.
III. WILL YOUR INFORMATION BE SHARED WITH ANYONE?
We only share information with your consent, to comply with laws, to provide you with services, to protect your rights, or to fulfill business obligation.
Specifically, we may need to process your data or share your personal information in the following situations: Vendors, consultants, and other third-party service providers
We may share your data with third party vendors, service providers, contractors, agents, and employees who perform services for us or on our behalf and require access to such information to do that work. Examples include: web hosting and other hosting services, data analysis, payment processing, email delivery, customer service and marketing efforts. We may allow selected third parties to use tracking technology on the Services, to collect data about how you use our Services over time.
Business Transfers
We may share or transfer your information in connection with, or during negotiations of, any merger, sale of company assets, financing, or acquisition of all or a portion of our business to another company.
Third-Party Advertisers
We may use third-party advertising companies to serve ads when you visit the our website. These companies may use information about your visits in our Website and other websites that are contained in web cookies and other tracking technologies in order to provide advertisements about goods and services of interest to you. These companies may include GOOGLE.
Affiliates
We may share your information with our affiliates, in which case we will require those affiliates to honor this privacy policy.
IV. WHO WILL YOUR INFORMATION BE SHARED WITH?
We only share and disclose your information with the following third parties which have been categorized for your convenience:
Advertising, Direct Marketing, and Lead Generation
o Google, Bing, Facebook, Twitter, Instagram, You Tube, and Pinterest
Affiliate Marketing Programs
o Amazon Associates: As an Amazon Associate I earn from qualifying purchases
Content Optimization
o Beaver Builder
Web Hosting
o BlueScoots, Cloudflare
Third party vendors, including Google, use cookies to serve ads based on a user's prior visits to your website or other websites.
Google's use of advertising cookies enables it and its partners to serve ads to your users based on their visit to your sites and/or other sites on the Internet. For more information see: https://policies.google.com/technologies/partner-sites
V. DO WE USE COOKIES AND OTHER TRACKING TECHNOLOGIES?
We may use cookies and similar tracking technologies to access or store information. Specific information about how we use such technologies and how you can refuse certain cookies is set out in our Cookie Policy.
VI. THIRD-PARTY WEBSITES
This website may contain advertisements from third parties that are not affiliate with us and which may link to other websites, online services, or mobile applications. We cannot guarantee the safety and privacy of data you provide to any third party. Data collected by third parties is not covered in this privacy policy and we are not responsible for the content, privacy, or security practices and policies of third parties.
VII. HOW LONG DO WE KEEP YOUR INFORMATION?
We will only keep your personal information for as long as it is necessary to accomplish the purposes set out by this privacy policy, unless a longer retention period is required or permitted by law. No purpose in this policy will require us keeping your personal information longer than 10 years.
VIII. HOW WE KEEP YOUR INFORMATION SAFE
We implement and update appropriate technical and organizational security measures designed to protect your personal information. We cannot guarantee that your information is safe and secure. You should only access our Services within a secure physical and electronic environment.
IX. COLLECTION OF INFORMATION FROM MINORS
We do not knowingly solicit or collect data or market to children under 18 years of age. By using our Services you represent that you are at least 18 or that you are the parent or legal guardian of such a minor and consent to that minor's use of our Services.
X. YOUR PRIVACY RIGHTS
If you are a resident in the European Economic Area and you believe we are unlawfully processing your personal information, you also have the right to complain to your local data protection supervisory authority. You can find their contact details here: http://ec.europa.edu/justice/data-protection/bodies/authorities/index_en.htm
Cookies and Similar Tracking Technologies: Most web browsers are set to accept cookies by default. If you prefer, you can usually choose to set your browser to remove cookies and to reject cookies. If you choose to remove cookies or reject cookies, this may affect certain features or services of our Service. To opt-out of interest-based advertising by advertisers on our Services visit http://aboutads.info/choices/.
XI. DATA BREACH
In the event of a data breach (unauthorized access to or collection, use, disclosure, or disposal of personal information) you will be notified about the data breach when RN Lice Removal Incorporated believes you are likely to be at risk of serious harm. For example, if the breach is likely to result in financial harm or harm to your mental or physical well-being.
In the event that RN Lice Removal Incorporated becomes aware of a security breach which has resulted or may result in unauthorized access to or collection, use, disclosure, or disposal of personal information We will promptly investigate the matter and notify the applicable Supervisory Authority not later than 72 hours after having become aware of the breach unless the breach is unlikely to result in a risk to the rights and freedoms of natural persons.
XII. POLICY UPDATES
We may update this policy from time to time. A "revision" date will be visible at the beginning of this policy. We encourage you to review this policy frequently.
XIII. CONTACTING US ABOUT THIS POLICY
If you have questions or comments about this policy, you may email us at contactus at myliceadvice.com.
My Lice Advice - Cookie Policy
COOKIE POLICY
Last Updated: July 13, 2019
RN Lice Removal Incorporated ("us", "we", "our") uses cookies on https://www.myliceadvice.com (the "Service"). By using the Service, you consent to the use of cookies.
Our Cookies Policy explains what cookies are, how we use cookies, how third-parties we may partner with may use cookies on the Service, your choices regarding cookies and further information about cookies.
WHAT ARE COOKIES
Cookies are small pieces of text sent by your web browser by a website you visit. They are not as exciting as the cookies that your grandmother would make you as a child. A cookie file is stored in your web browser and allows the Service or a third-party to recognize you and make your next visit easier and the Service more useful to you.
Cookies can be "persistent" or "session" cookies.
HOW RN LICE REMOVAL INCORPORATED USES COOKIES
When you use and access the Service, we may place a number of cookies files in your web browser.
We use cookies for the following purposes: to enable certain functions of the Service, to provide analytics, to store your preferences, to enable advertisements deliver, including behavioral advertising.
We use both session and persistent cookies on the Service, and we use different types of cookies to run the Service.
THIRD-PARTY COOKIES
In addition to our own cookies, we may also use various third-party cookies to report usage statistics of the Service, deliver advertisements on and through the Service, and so on.