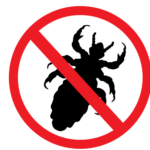 My Lice Advice - Disclaimer
Disclaimer
The purpose of this website it is to educate and inform you about lice.
This site is not a substitute for medical advice. If you believe that you have a medical condition, you should consult a medical professional right away.
All information found on this site is the opinion of RN Lice Removal Incorporated with the exception of comments or other user generated content and advertisements.
The information on this site is accurate and true to the best of Our knowledge but there may be omissions, errors, or mistakes found within the site.
By using this site, you agree to hold RN Lice Removal Incorporated, and its employees, HARMLESS for any financial, physical, or emotional damage caused by relying on information found on this site. You agree that you use the information AT YOUR OWN RISK.
RN Lice Removal Incorporated is run by a professional nurse, but this site is for informational purposes only and IS NOT a substitute for medical advice.
The Food and Drug Administration, or any other administrative body inside or outside the United States, has not reviewed the information on this site.
Affiliate Links
This site uses affiliate links. When you click on an affiliate link and make a purchase, as an Amazon Associate I earn from qualifying purchases.