If you're struggling with lice, then you've come to the right place!
My Lice Advice is a website devoted to getting the most up-to-date information about lice into the hands of those who need it the most--Those that are struggling with lice! All of the articles on this site are backed by the latest research on lice. Did you know that the latest science shows that over 98% of lice today are resistant to traditional lice treatments?
My Lice Advice's crowning jewel is the online course Get Rid of Lice Like A Pro, which walks parents step-by-step through doing a professional lice treatment on their child at home. The course teaches parents how to get rid of lice without toxic chemicals or pesticides and it's guaranteed to get rid of lice in one treatment.
Welcome to My Lice Advice. I'm Theresa, I am a Registered Nurse of 15 years that specializes in head lice. I work with government agencies, school districts and non-profits to cure that most severe head lice cases in America. And, I also teach and coach parents in Get Rid of Lice Like A Pro, the online course guaranteed to get rid of lice in one treatment. 
I have worked curing children of lice for years, first as a Registered Nurse, then later in my lice center, and now on a much bigger scale through MyLiceAdvice.com and government work.
Why Did You Start My Lice Advice?
I started My Lice Advice because I know that there are millions of people struggling to get rid of lice around the world. Desperate, they look to the Internet to try to find answers, but most of the information on the web is simply wrong. This misinformation prevents families from quickly eliminating lice, so most of them end up struggling with lice for months. You can imagine (if you don't already have firsthand experience) dealing with lice is horrible, especially for an extended period of time. It can also be a major strain on family relationships.  My Lice Advice gives families all the information they need to get rid of lice quickly and safely.
On this site I don't promote any traditional treatment products for one big reason. THEY DON'T WORK!! The studies show that 75% of people that use those products still have lice even after multiple treatments and retreatments.
I've been helping people with lice for years, so I know what works and what doesn't. I teach parents the fastest and most effective way to get rid of lice in my online course. And for those that want to "figure it out on their own" I provide loads of articles with the most up-to-date information about alternative lice treatments.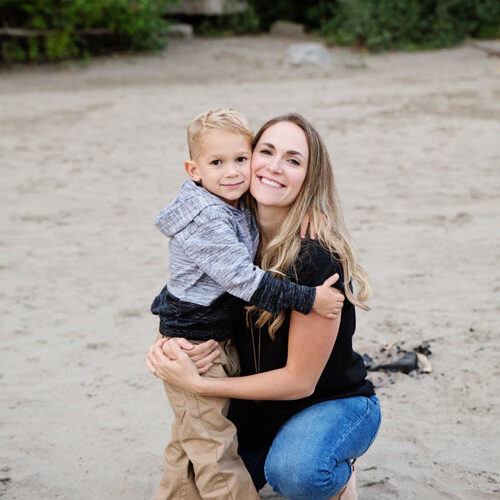 My Lice Journey 
Before switching specialties and studying lice I worked as a Registered Nurse at an inner city hospital. As a nurse I always told people to use over-the-counter lice products whenever someone had lice. I started to realize, though, that even when the people were doing everything right, following the lice treatment instructions and deep cleaning their houses, they couldn't get rid of the lice. I was curious why things weren't working the way they were supposed to. As I researched, I learned that most lice (98% to be exact) are totally resistant to traditional over-the-counter treatments. They don't work to kill the lice or lice eggs!
This was frustrating to me. For years as a nurse I had been telling people to use this stuff that didn't even work! I also had a swirl of questions upon this discovery--why do they even sell these products if they don't work? Why do the boxes say that they do work, especially when multiple studies have shown that they don't? Parents rely on the "experts," including nurses like me, to recommend the best thing for them. They had been taken advantage of through this misinformation, and I felt like I'd had a hand in it. 
After this discovery my desire to help people with lice continued to grow. I kept working my traditional nursing job, but in my heart I knew that I needed to be doing something different. I eventually took the leap, studied lice extensively and opened my own lice center, devoted to helping people struggling with lice. It was in those years of my lice center that I perfected the fool-proof, professional technique that I teach in Get Rid of Lice Like A Pro.
After running my lice center for several years, I was no longer content with just helping people in my area. Many people struggling with lice don't live near me or can't afford my services. Since then I have been working with government agencies, school districts and non-profits to help children with the most severe head lice cases in America.
I started My Lice Advice so I could help more people around the world get the right information about lice, so that they can rid of lice fast.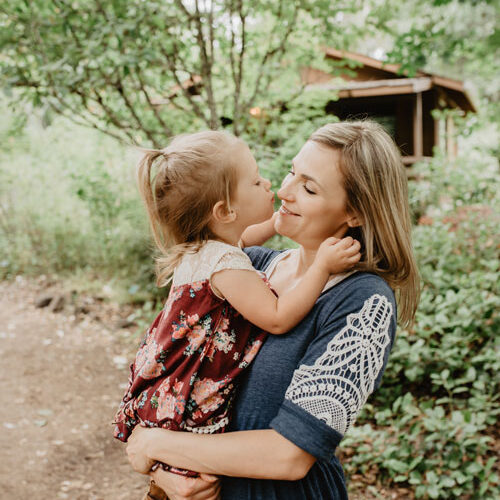 Why do you like helping people with lice so much?
I chose nursing as a career because I wanted to be with others during their most difficult times. For those that struggle with lice for months, it is enough to make many parents and kids feel hopeless and helpless. Unlike folks with prominent medical conditions (where there are frequently family, friends, and medical professionals lining up to help you), people with lice often feel alone and isolated in their struggles. While it's pretty rare to actually heal someone of diabetes or a cardiac issue, people with lice can come to My Lice Advice to get the information they need in order to be "healed" of lice. To me, that's incredibly rewarding, and I love to help others feel empowered.