From Cardiac Nurse to Lice Expert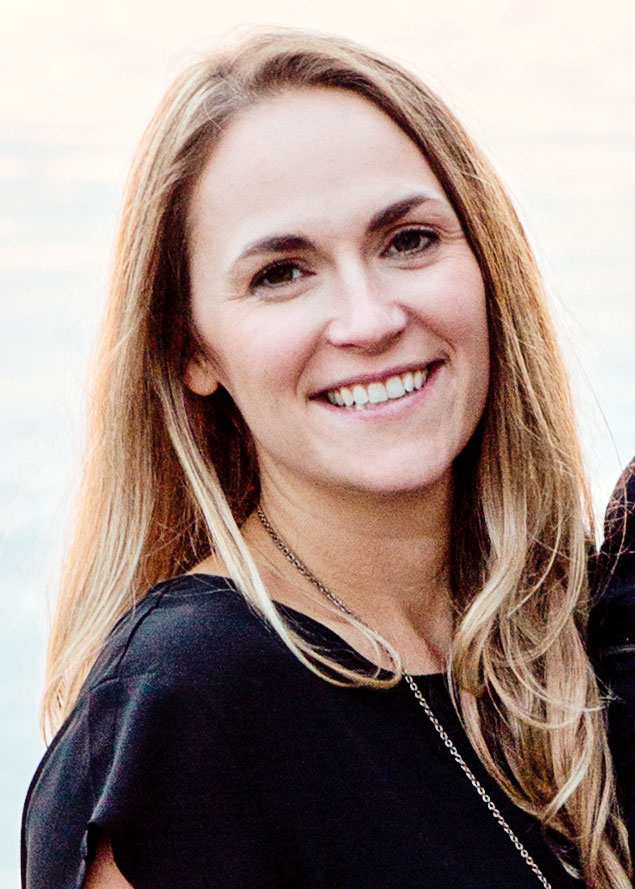 When I tell people that I am a lice nurse, one of the first questions I am asked is "How did you get into that?" 
I respond, "I don't feel like I chose it; it's more like lice chose me."
While I find that most people chuckle at my comment, I don't intend it to be a joke I truly believe that helping people with lice is my calling in life. 
I am a Registered Nurse who runs a successful lice treatment center in my area (believe it or not, lice salons are a real thing!). Families that come to me walk in with lice and leave without it--in one day--and it doesn't come back. In fact, all of my clients have a 100% guarantee that they will be lice-free during a single visit.
I haven't always done this. In fact, I worked for twelve years as a Registered Nurse assisting patients with intense heart problems (heart failure, pacemakers, heart attacks) and I absolutely loved it. But, like I said, somewhere along the way, I realized that lice treatment was my true calling, and I haven't looked back since. 
Why did you start My Lice Advice?
I started My Lice Advice because I know that there are millions of people struggling to get rid of lice around the world. Desperate, they look to the Internet to try to find answers, but most of the information on the web is simply wrong. This misinformation prevents families from quickly eliminating lice, so most of them end up struggling with lice for months. You can imagine (if you don't already have firsthand experience) dealing with lice is horrible, especially for an extended period of time. It can also be a major strain on family relationships.  My Lice Advice gives families all the information they need to get rid of lice quickly and safely, exactly the way they could if they came into my salon.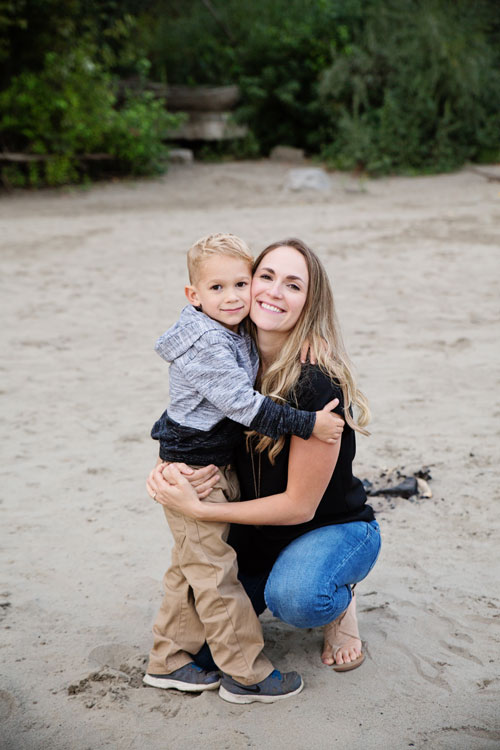 So why did you switch from being a cardiac nurse to running a lice salon and My Lice Advice? 
I had worked in the cardiac care area for years at a large hospital and loved it. I was a head nurse and lead trainer on the floor.
As a nurse I always told people to use one of the over-the-counter lice products whenever someone had lice. I started to realize, though, that even when the parents were doing everything right, following the lice treatment instructions and deep cleaning their houses, they couldn't get rid of the lice. I was curious why things weren't working the way they were supposed to. As I researched, I learned that most lice (98% to be exact) are totally resistant to traditional over-the-counter treatments. They don't work to kill the lice or lice eggs!
This was frustrating to me. For years as a nurse I had been telling people to use this stuff that didn't even work! I also had a swirl of questions upon this discovery--why do they even sell these products if they don't work? Why do the boxes say that they do work, especially when multiple studies have shown that they don't The average parent desperately struggling to get rid of lice in their home as quickly as possible doesn't have time to read through this kind of information. They rely on the "experts," including nurses like me, to recommend the best thing for them. They had been taken advantage of through this misinformation, and I felt like I'd had a hand in it. 
Thus began my quest to find answers. What works? What doesn't? I studied and became the go-to for everyone when it came to lice. Soon I had practically everyone I knew calling and messaging me with their lice questions.
After taking on the title of unofficial lice expert, I finally took the leap and opened my own lice business. I wanted to help more people than just the folks who knew me personally. 
After running my lice business for several years, I was no longer content with just helping people in my area. Many people struggling with lice don't live near me or can't afford my services. I started My Lice Advice so I could help more people around the world get rid of lice fast.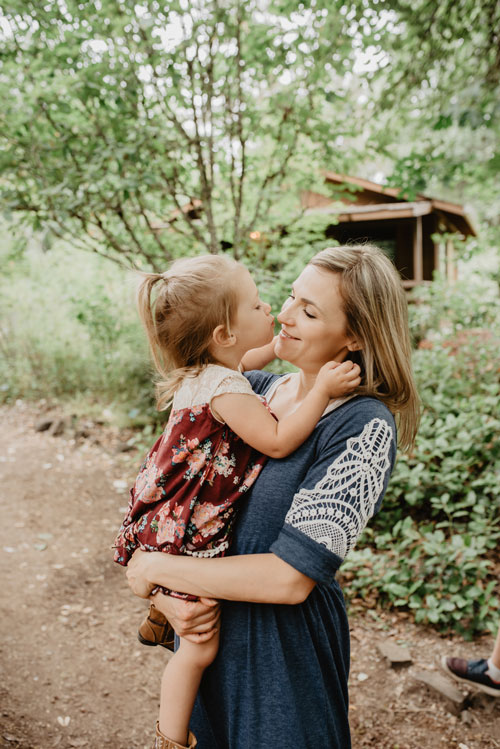 Why do you like helping people with lice so much?
Ever since I was a little kid, I have always loved taking care of other people. My parents always said I was born a healer.  I chose nursing as a career because I wanted to be with others during their most difficult times. Although it may seem to pale in comparison to the heart issues I have helped with in the past, lice is also certainly one of those times. For those that struggle with lice for months, it is enough to make many parents and kids feel hopeless and helpless. Unlike folks with prominent medical conditions (where there are frequently family, friends, and medical professionals lining up to help you), people with lice often feel alone and isolated in their struggles. While  it's pretty rare to actually heal someone of diabetes or a cardiac issue, people with lice can come to My Lice Advice to get the information they need in order to be "healed" of lice. To me, that's incredibly rewarding, and I love to help others feel empowered.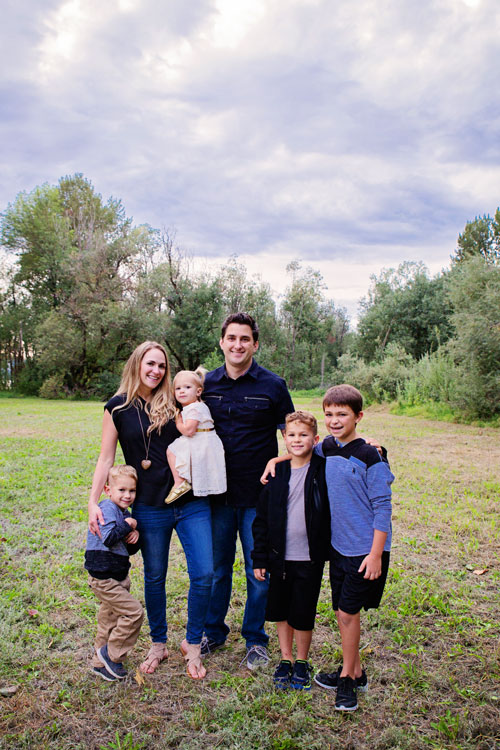 Have your kids ever had lice?
I am the mother of four amazing (and rambunctious) children, and since my kids go to public school, it's no surprise that a few of them have had lice. Fortunately, these incidents happened after I had become a lice expert, so I knew exactly how to get rid of it.
What's the worst case of lice you've seen?
It's not all that unusual for people to struggle with lice for a very, very long time. The worst case of lice I have seen was a girl who had lice for three years. She had great parents who were trying tirelessly to help her. They had spent hundreds of dollars on over-the-counter and prescription treatments over those three years. They would think that they had gotten rid of the lice, but only a few weeks later, it would be back again and again. This cycle lasted until they finally found me. She has been lice-free ever since.
What's the worst home remedy you've seen?
Parents dealing with lice for months tend to feel very desperate. I have seen countless dangerous home remedies used by great parents who felt like they had tried absolutely everything. The worst of these used kerosene. After several rounds of over-the-counter treatments that didn't work, the mom had spread kerosene on her daughter's head. It had burned the girl's scalp pretty badly. By the time she found me, some of her scalp was coming off in chunks while I treated her. Fortunately, her scalp healed and she has also been lice-free ever since.