Top 7 Lice Prevention Shampoos Proven to Help Avoid Lice in 2020
If you've struggled with lice in the past or are terrified of getting it in the future, look no further. Here are the 7 best lice prevention shampoos proven to help you avoid lice this year!
It's estimated that 12 million kids will get head lice this year. How can you ensure that your child isn't one of them? Your answer: lice prevention shampoo. This article details the best prevention shampoos. Any of these shampoos will do loads more for preventing lice than any other standard shampoo on the market.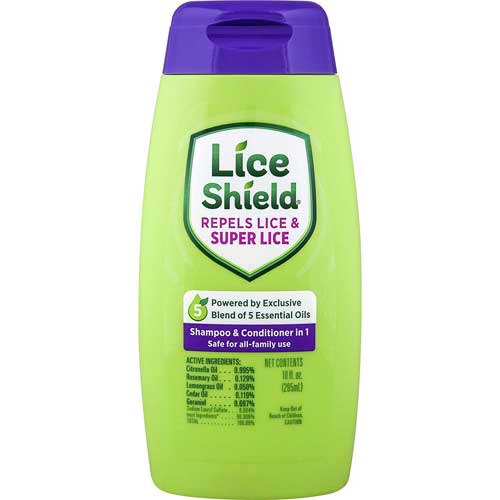 Smells Like: Citronella
This product is best for families on a budget. It's a great lice fighting shampoo, but it smells like a citronella candle and you get what you pay. It is a shampoo and conditioner blend with five essential oils for lice prevention: citronella, rosemary, lemongrass, cedar, and geraniol.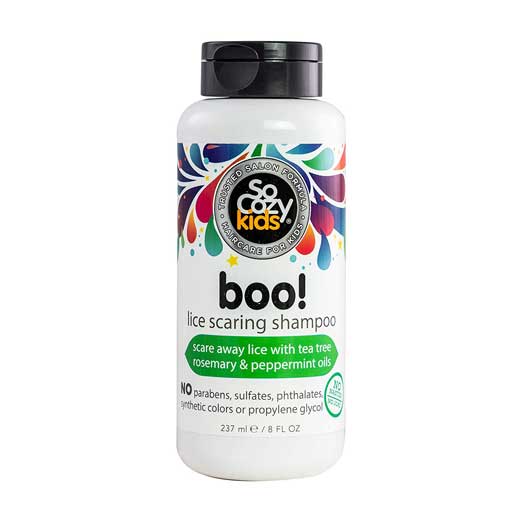 Smells Like: Tea Tree and Rosemary
SoCozy is salon-quality shampoo for kids at a fraction of the salon-quality cost. It leaves hair shiny and squeaky clean. This fresh shampoo has tea tree oil, peppermint, and rosemary to spook away head lice, just as its name promises.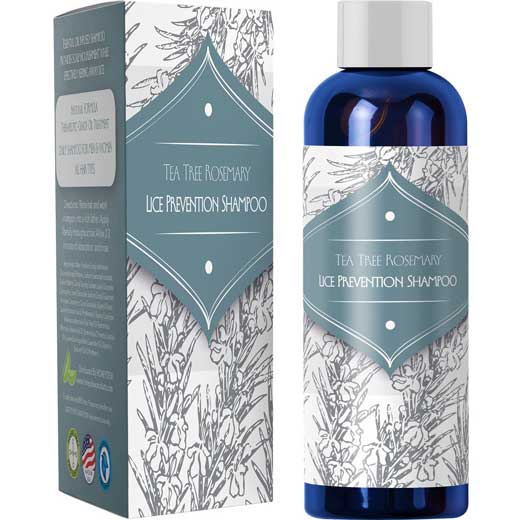 Smells Like: Luxury Hotel Shampoo with Tea Tree
If you're looking for a lice prevention shampoo that'll leave your hair looking, feeling, and smelling great, this is the perfect shampoo for you. It has both tea tree oil and rosemary in it, making it a great lice prevention shampoo. The truly impressive thing about this shampoo, however, is how fabulous it will make your scalp and hair feel after using it. It relieves a dry, itchy scalp and eliminates frizz. You're certainly going to love this one.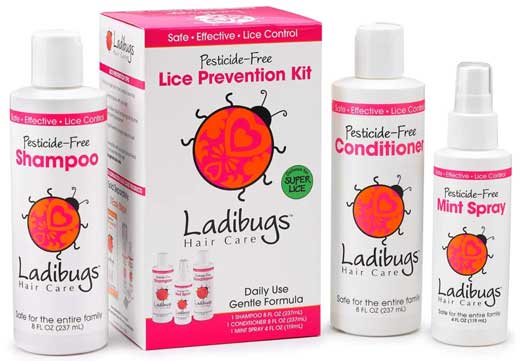 Smells Like: Spearmint
Similar to other lice prevention products, this shampoo smells like spearmint, but this product also contains neem oil. Neem oil is a well-documented bug deterrent and, in my opinion, is one of the best deterrents out there. The Ladibugs line is one of the only prevention products with neem oil in it.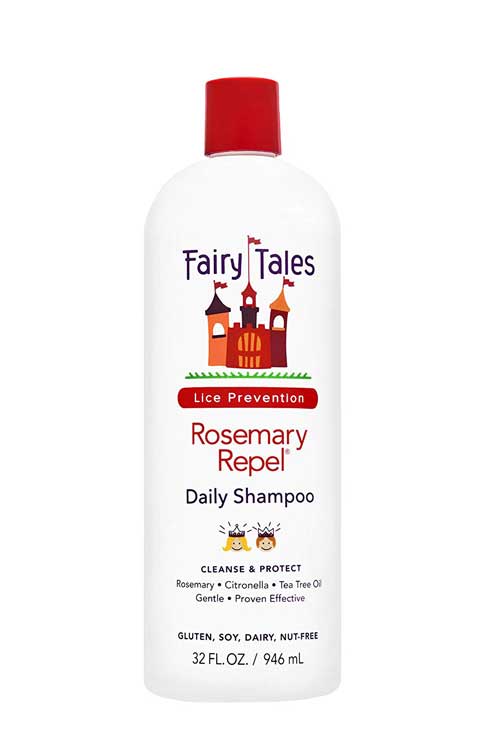 Smells Like: Rosemary and Roses
This is likely the most well known and kid friendly lice prevention shampoo out there. It is relatively inexpensive and sold at many standard beauty supply stores. Although the name is Rosemary Repel, it is actually packed with several preventative essential oils: rosemary, citronella, cinnamon, peppermint, anise, tea tree, and geraniol. Even with all these repellent scents, it smells primarily like rosemary and roses. For this line, I'd highly recommend getting the shampoo, conditioner, and spray for the added protection.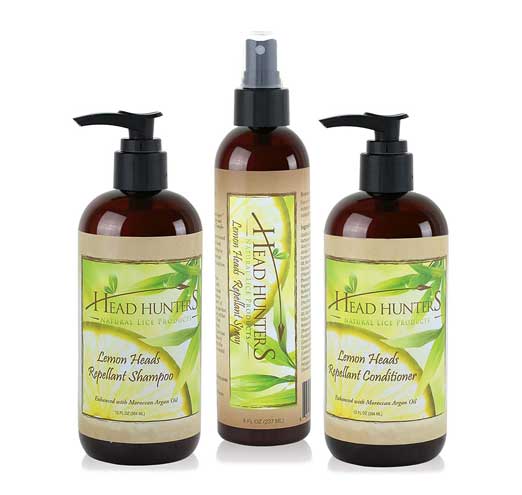 Smells Like: Lemon
If you hate the smell of mint and tea tree oil, this is the lice prevention shampoo for you! This is one of the few prevention lines that doesn't have tea tree in it and instead has a fresh, lemony scent. Head Hunters is packed with multiple lice repellents, the top active ingredients being lemon eucalyptus oil and geraniol oil. Both eucalyptus and geraniol have proven to deter lice longer than other lice repellents. This line is especially good for those with thick, course, or curly hair because it simultaneously deep conditions your hair. Best of all, it leaves your hair smelling like lemony-goodness, reminiscent of freshly baked goods!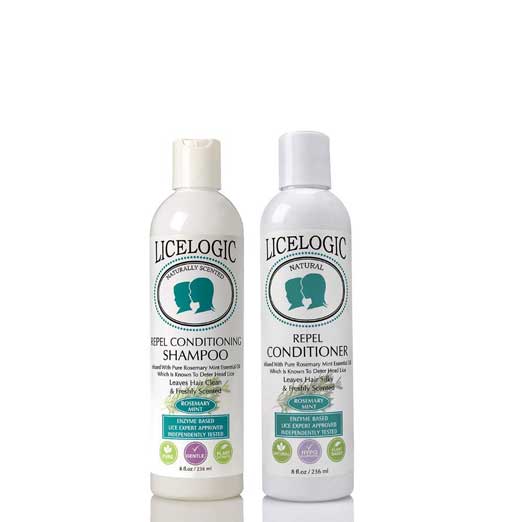 Smells Like: Mint or Lavender
LiceLogic's lice prevention line is one step above all other lice prevention products. All lice prevention lines contain essential oils that repel lice, but LiceLogic takes it a step further by adding lice-killing enzymes to their prevention line. These all-natural enzymes are actually capable of killing lice on contact, but are completely safe to humans. LiceLogic Shampoo and Conditioner come in two different scents: Rosemary Mint or Lavender. Either scent will effectively repel lice. This product is great for all hair types, but because it contains these enzymes, it is not recommended for children under the age of two.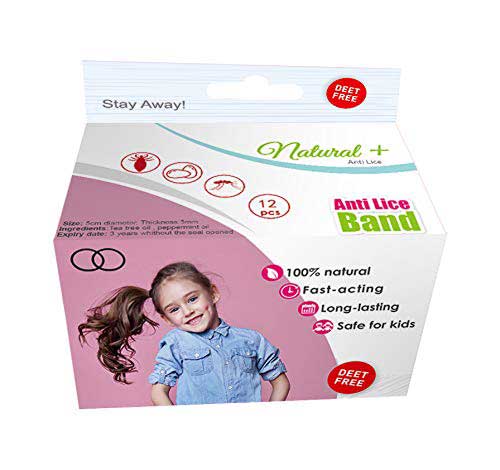 Since you're here learning about lice prevention, here's another item I think you'll be interested in. That's right--lice repellent hair bands! These hair ties have peppermint and tea tree oil infused in them, so you can add an extra layer of protection every time you do your child's hair. This product is a game-changer in lice prevention, especially for school or camp.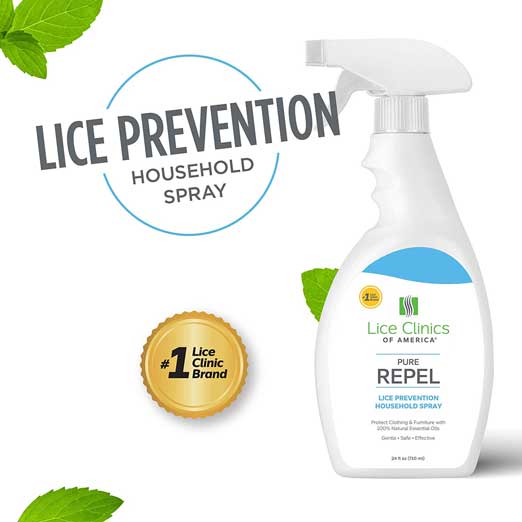 For added protection at school and play, spray Lice Clinic's Pure Repel on your kid's backpack, jacket, and other items. This peppermint-scented spray will keep lice away from his or her favorite things.
Frequently Asked Questions
How do lice prevention shampoos work?
Almost all head lice cases are passed by head to head contact. Just like sharks and mosquitoes, lice have a keen sense of smell and are attracted to the scent of your blood. When your child's head is within reach, lice follow the scent and crawl quickly into the hair. Soon after, they have a full blown head lice infestation.
Fortunately, there are proven oils that prevent head lice. These oils smell horrible to lice and as a result, they won't go near them. Having these oils in the hair "repels" lice by making hair smell undesirable, covering up the attractive scent of blood. As an added bonus, these oils smell amazing to humans even though they are repulsive to lice. Scents like eucalyptus, citronella, lemongrass, rosemary, lavender, tea tree, geranium, cinnamon, neem oil, anise (aniseed), and mint are among the top "lice repellents." 
Just like you use a mosquito repellent when you go camping, using a lice repellent shampoo every day makes you less desirable to head lice and therefore less likely to wind up with an outbreak!
Which is better: lice prevention shampoo or lice prevention spray?
Using all three of these products together--lice prevention shampoo, conditioner, and spray--is the absolute best preventative measure. Lice prevention shampoo and conditioner coat each hair strand in the repellent while lice prevention spray adds an additional layer of protection.
Do these prevention shampoos kill lice?
To be absolutely clear, lice repellents are not "lice killers," and do not kill lice (with the exception of the LiceLogic Repel Conditioning Shampoo). If you are looking for the best lice killing shampoos I would suggest a mindset change. A lice product will NOT cure your child of lice. Lice Professionals don't even use lice shampoos, what they use is a specific technique to cure you of lice. I teach this technique for about the price of a lice kit in my online course How to Get Rid of Lice Like a Pro!
Does tea tree shampoo prevent lice?
Tea tree shampoo alone will not be as effective of a lice repellent as any of the shampoos listed here, although it is better than nothing if you either can't find one of these shampoos or are waiting for it to arrive.
Can I add essential oils to my existing shampoo?
You can add these lice prevention oils to your standard shampoos. The essential oils most commonly used for lice prevention are eucalyptus, citronella, lemongrass, rosemary, lavender, tea tree, geranium, cinnamon, neem oil, anise (aniseed), and mint. A combination of any of all of these will help keep lice away!
Does coconut oil or coconut shampoo prevent head lice?
If you slather your hair in coconut oil every day before you go out into the world, then yes, coconut oil will work as a lice prevention method. Hair slathered in any kind of grease makes it difficult for lice to attach to the hair strand and move. However, the actual scent of coconut or coconut oil added to shampoo has not been proven as a lice deterrent and is not recommended as an alternative to these tried-and-true essential oils. 
7 Best Lice Prevention Shampoos
Summary
There are lots of myths about what prevents head lice, but if you're serious about preventing lice this school year, I highly recommend using one of these seven proven lice prevention shampoos. Combining an effective lice prevention product with vigilant prevention measures is the best way to keep your child lice-free this year (and every year!).
For more about how you can prevent lice, check out our article Proven Ways to Prevent Head Lice and also The Best Lice Prevention Sprays.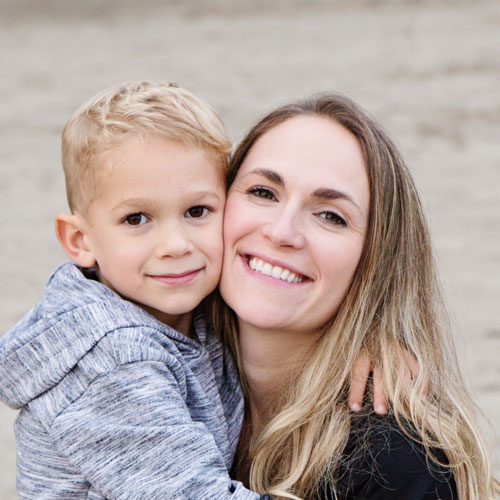 Theresa is a Registered Nurse and lice expert. She owns a top lice treatment salon where she helps families battling lice every day. Disappointed by the false information about lice and lice treatment on the web, Theresa created MyLiceAdvice.com to empower families to get rid of lice on their own--and fast. Read more about Theresa and her lice journey at "From Cardiac Nurse to Lice Expert".